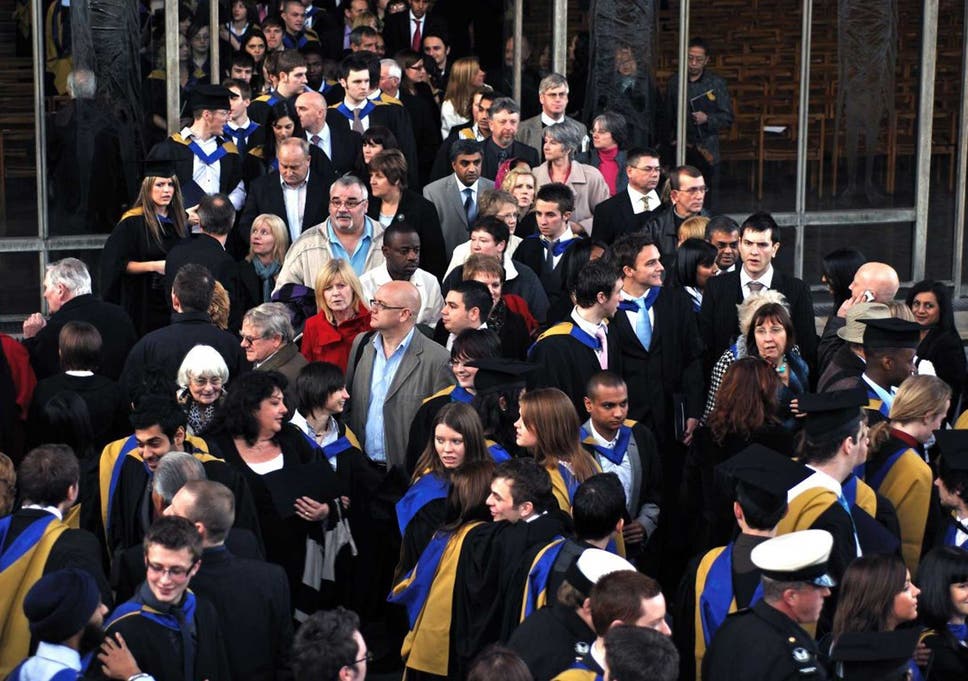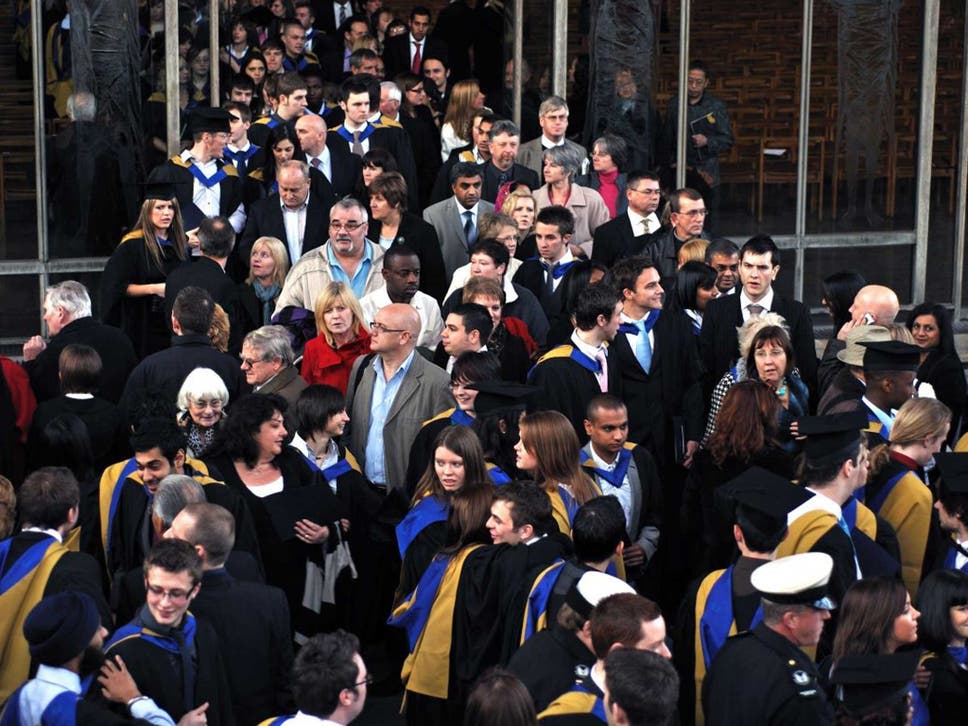 Ministers should relax rules on foreign students staying in the UK after they graduate from university, a government-commissioned review has recommended.
Leave to remain in the country should be extended for all overseas Masters and PhD students, who bring "clear benefits" to Britain, the Migration Advisory Committee (MAC) concluded.
It also said those who come to the country to study should continue to be included in net migration figures, a recommendation that will be seen by some as vindication for Theresa May.
The prime minister has long rejected demands from university groups and some within her own party to remove overseas students from the Conservatives' net migration target of 100,000.
The MAC concluded that excluding international students from overall migration statistics, which reflect the difference between the numbers of people arriving and leaving for at least 12 months, would be "difficult technically" and would make "almost no difference" to the figures.
Education and business leaders expressed dismay about the report's recommendation.
Jane Gratton, head of business environment and skills at the British Chambers of Commerce, said firms would be "bitterly disappointed not to see support for the removal of overseas students from the immigration statistics."
She added: "It's one thing to control migration, but quite another to use arbitrary mechanisms that deny businesses, universities and public sector employers the people they need to address immediate skills gaps."
Professor Dame Janet Beer, president of Universities UK, said: "While the report recognises the enormous contribution international students make to life in the UK, we are disappointed with its main recommendations.
"We agree that the government and the sector should continue to work together to grow the number of international students, but growth will only be possible if we have an immigration system that encourages talented international students to choose the UK."
About 750,000 foreign students come to Britain to study each year, most for short stays, according to the MAC report.
Top ArticlesOutrage over Trump's George Floyd comments as he sayscoronavirus 'gift from China' ‑ follow live
The committee's chairman, Professor Alan Manning, said international students brought "clear benefits" to the UK.
"They support the education of domestic students, research and local economies," he said. "Graduates are an important source of skilled workers for the UK economy and boost the UK's soft power."
While the UK has a "strong position" in the market for international students, there are no grounds for complacency as competition is "intense," he warned.
Prof Manning added: "Our proposals are designed to make it easier for the sector and the government to work together to grow the number of students, and for those students to move into skilled work."
Students from the European Economic Area are subject to "light-touch" requirements, while those from the rest of the world require a visa.
In August last year the MAC was asked by the government to carry out analysis of the impact of international students on the UK's education system, economy and society.
After changes to post-study visa rules in 2012, the numbers applying for work extensions have dropped sharply from over 45,000 to around 6,000, the committee's 117-page report said.
It noted that while many international students who remain for work report similar pay levels to UK graduates, a "sizeable" group of non-EU students seem to have "surprisingly low" earnings.
The MAC said many responses to a call for evidence wanted a more generous post-study work regime.
Currently, PhD visas allow students to remain in the UK for four months after expected course completion, although they can apply to an extension scheme that permits a year of work.
Masters students also have up to four months, except those in a pilot programme allowing six months.
The MAC recommended that PhD students automatically get one year's leave to remain after finishing their courses.
It proposed an extension to six months for all Masters students, but called for a "more thorough" review of whether this is appropriate.
In a finding the committee acknowledged would disappoint the higher education sector, it did not recommend a separate post-study work visa scheme.
On the government's net migration target, which has never been met, the report said removing students "would be difficult technically and, if done correctly, would make almost no difference to the net migration figures."
However, it suggested there may be an "image problem" fuelled by "repeated discussions" of students in the net migration target.
"If there is a problem with students in the net migration target, it is with the target itself rather than the inclusion of students in that target," Prof Manning said.
The committee also concluded international student numbers should remain uncapped.
Lord Green of Deddington, chairman of campaign group Migration Watch UK, suggested the report's "endorsement of the inclusion of students in the migration statistics should put this issue to bed."
"It is also right that the post-study work regime should remain carefully policed," he added.
A Home Office spokesman said: "As this report makes clear, international students play an important and positive role in our education system, economy and society.
"We are committed to ensuring we continue to attract the best international students.
"We will carefully consider the recommendations that the Migration Advisory Committee has raised in this report and will respond in due course."
The Independent's Drop the Target campaign has called for the government to scrap its 100,000 net migration target entirely.