uropean universities are increasing English-speaking courses to prepare for an influx of students who could seek alternatives to the UK as a result of Brexit, a new study suggests.
The total number of English-taught programmes in universities on the continent has risen by 13 per cent in the last year, according to analysis shared with The Independent.
The number could accelerate further as institutions prepare for an increased demand from international students following Brexit.
Universities in Poland have doubled the number of English-speaking courses over three years – and now the country has been deemed to be one of the best places for international students to study.
Analysis from Study.EU, an information provider for student choice, has ranked the United Kingdom as the second most desirable destination for international students – just behind Germany. But Poland, one of the most affordable places to study, also made the top 10 this year.
In the annual rankings of thirty European countries, the UK scored highly on quality of education and quality of life and career prospects – despite being the least affordable for students.
But Brexit could make the UK, with its high tuition fees and high living costs, a less desirable place to study in years to come, Gerrit Bruno Blöss, chief executive of Study.EU, has warned.
He said: "With low unemployment and high GDP per capita, the opportunities for English-speaking graduates are currently much better than in most other European countries.
"However, Brexit might adversely affect some of the underlying metrics if the economy takes a hit. At the same time, Britain's top rank in 'Education' is at risk if policy changes motivate talented academic staff to leave."
Last month, The Independent revealed that more than 2,300 EU academics had resigned from UK universities over the past year amid concerns over a "Brexodus" of top talent in higher education.
And according to Mr Blöss, who regularly speaks to recruiting managers and international officers at universities across Europe, institutions are already preparing for a potential fall-out.
He said: "Compared to last year, there has been a noticeable increase of programmes offered in English. Universities on the continent are preparing for Brexit. They expect European students to seek alternatives to the UK in the coming years."
Layla Moran, education spokesperson for the Liberal Democrats, said: "These findings will be deeply concerning for UK universities who for many years have been lucky enough to attract some of the brightest and best students from across Europe.
"Thanks to the Government's repeated failure to address the concerns of this sector, we know that more than 2,000 academics from elsewhere in Europe have already resigned from posts at UK universities in the past year and now it seems we may see a similar impact on students too.
"If the Government are serious about protecting our universities and ensuring they remain some of the best in the world, they should prioritise giving European citizens living and working in the UK an unequivocal right to remain, as well as fighting to ensuring our universities can retain European research funding which helps make our academic institutions some of the most dynamic and interesting places to study and work in the world."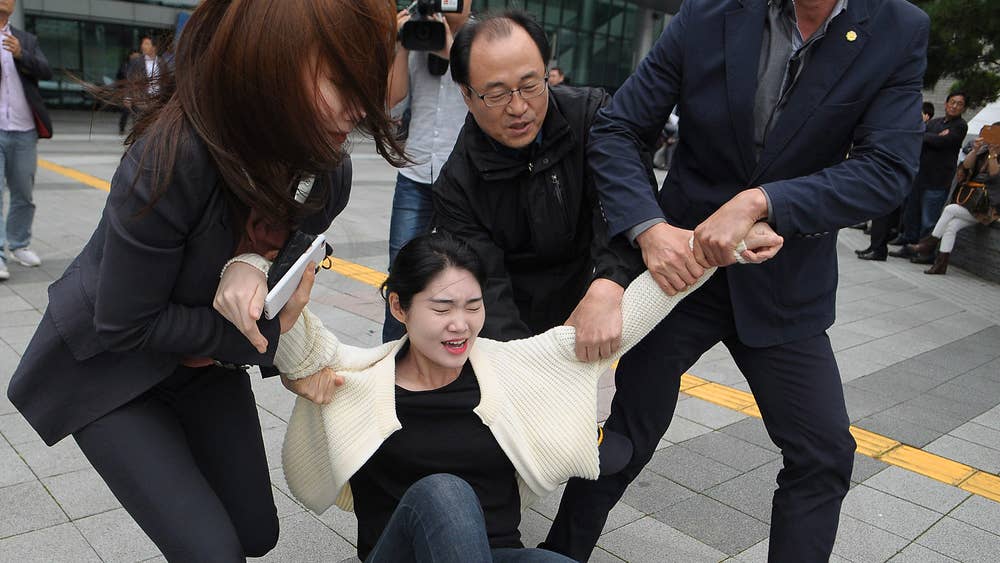 Despite these warnings, Ucas figures this month showed that more EU students had applied to study at UK universities this year.
The number of EU and international students applying for university places in the UK increased to more than 100,000 for the first time, but the admissions body said that the weaker pound had temporarily boosted interest.
Alistair Jarvis, Chief Executive of Universities UK, said: "Universities UK will continue to work with the UK government and officials in Brussels to secure an effective post-exit settlement for universities.
"This includes ensuring that international students and staff can continue to come to the UK to study and work, with minimal barriers.
"Talented international students make an enormously important contribution to UK universities, enriching our campuses both culturally and academically. They also bring a net economic benefit to the UK of more than £20bn annually."
He added: "The increase in the number of bachelor degrees taught in English at European universities is not a new development. There has been a gradual increase in the number of such degrees over the last decade, well before the start of discussions about Brexit."
A Department for Education spokesperson: "The UK's world-class higher education sector has a long established tradition of attracting global talent, and we want that to continue.
"The UK is second only to the US when it comes to global rankings for universities, with four universities in the world's top 10 and 16 in the top 100.
"And we continue to be a highly attractive destination for students from the EU and the rest of the world – again, second only to the USA in the numbers we attract.
"To provide certainty to prospective students, we have already guaranteed that EU students starting courses at in the academic year 2018/19 or before will continue to be eligible for student loans and home fee status.
"They will also have a parallel right to remain in the UK to complete their course."