WELCOME TO OUR 2019 FASHION SCHOOL RANKINGS.
If you're thinking about attending — or have already made the decision to attend — a fashion school, there's a lot to consider: location, tuition costs, reputation and resources, to name a few. And there's not as much reliable guidance out there as there is for more "traditional" fields of study. That's why, since 2010, we've put together rankings of the best fashion schools culled from data and our own extensive surveys.
We asked thousands of students and alumni detailed questions in order to provide an accurate, informative and — most importantly — helpful guide to choosing a fashion school.
As for our survey results, there were some overarching trends: Students tended not to be as satisfied with career counseling, job placement and financial aid, and many warned of heavy work loads and stressed the importance of time management skills. Responses also suggested that most schools excel in either hands-on training, creative freedom or imparting practical knowledge — but rarely all three.
When reading the list, it's important to remember that every school has its own set of strengths and weaknesses, which is why, this year, we decided to do away with a numerical ranking, instead listing our top 25 in alphabetical order. While we feel certain that these 25 schools have top-notch fashion programs, we prefer to think of this as a more of a helpful guide for students than a sweeping declaration that one of these schools is unequivocally better than another. While one might be better for someone looking to start their own luxury ready-to-wear line (or work at one), another might be ideal for someone looking to design shoes for a mass retailer, while still another might be right for someone interested in merchandising or business. Similarly, one might be highly ranked across the board, but may not be the right location or have a feasible tuition price for you.
Our list includes not only fashion trade schools, but also larger universities with reputable fashion programs. Some have only undergraduate fashion programs (which is what we focused on), while others offer graduate opportunities as well (and those are still listed for your perusal). Some have more than a dozen different fashion concentrations ranging from fashion journalism to textiles available, while others have only one.
You can learn more about all of those attributes by clicking the link on each school name below. But first, here's what we took into consideration:
THE METHODOLOGY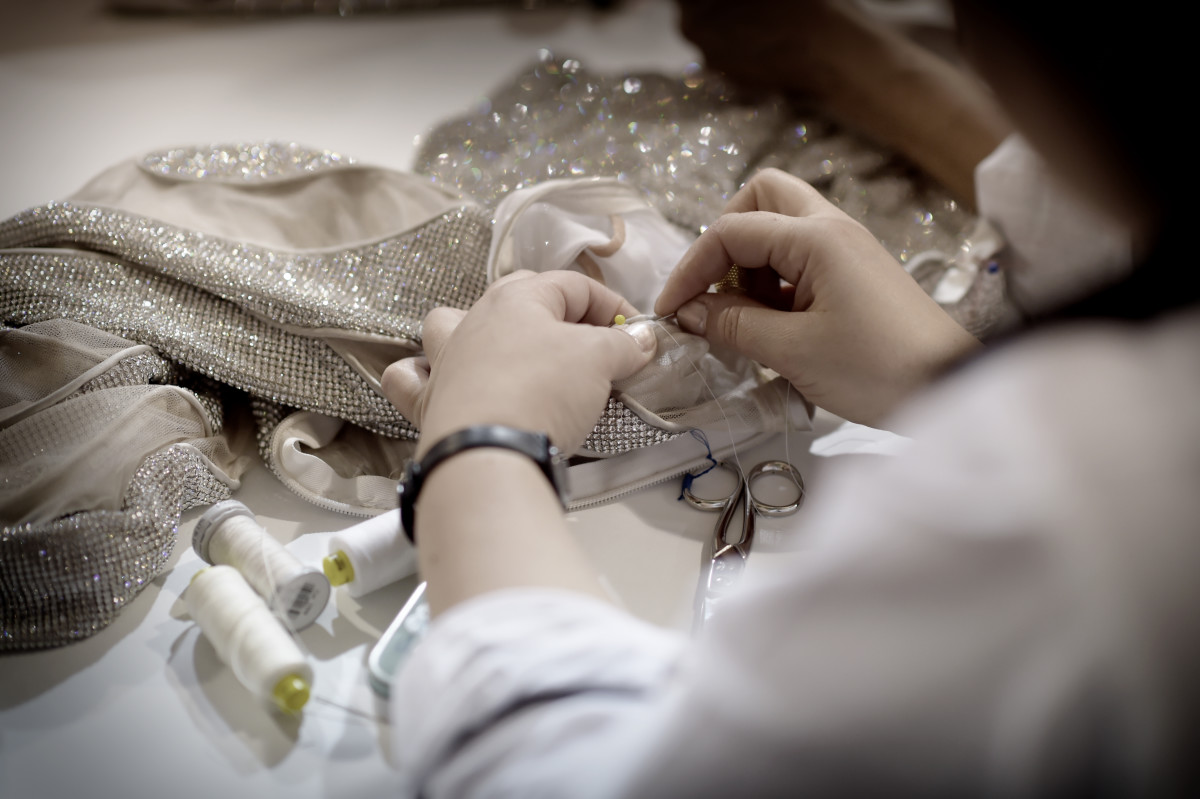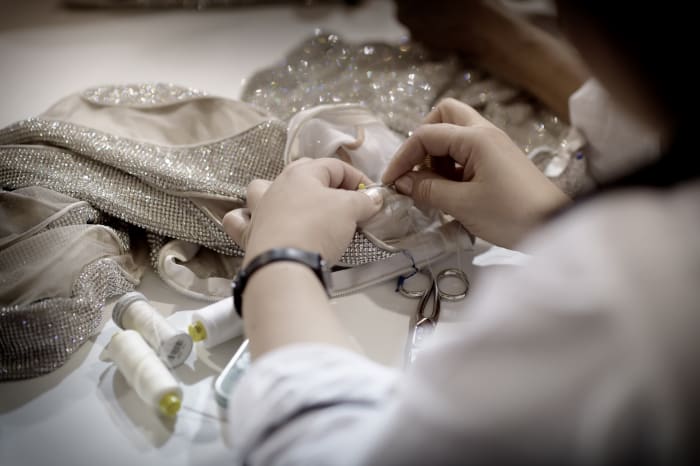 Annual tuition: Art and design schools are generally expensive, although tuition can vary drastically and usually increases each year. The number you see on each college's page is an estimate that does not include room-and-board and incidentals. While tuition is not the most heavily weighted category on our list of criteria, we did factor in the cost as it relates to the cost of living in the area where the corresponding school is located.
Famous and successfully placed alumni: Famous alumni are something that we consider, yes, but we also reward schools with great placement rates. Just because a school hasn't produced a marquee name (yet) doesn't mean it isn't good. Every single one of these schools has placed students in major fashion houses, commercial labels and other important fashion businesses. Behind every Michael Kors, Marc Jacobs and Alexander Wang is a talented support staff helping to ensure that everything runs smoothly. And getting paid good money to do it.
Student and alumni feedback: We surveyed thousands of past and present students about their experiences at each school. Given our location, we did receive a somewhat greater number of responses from U.S. students, but weighed the feedback accordingly. They provided insight into quality of the faculty, the practical and business training on offer, resources, technology, social life, career counseling and financial aid options.
Also of note: We spent hours upon hours researching and reporting on these schools — each school name below links to a page detailing our findings. No list is entirely scientific, but it is objective. Keep this in mind if you don't see your favorite school here.
THE TOP 25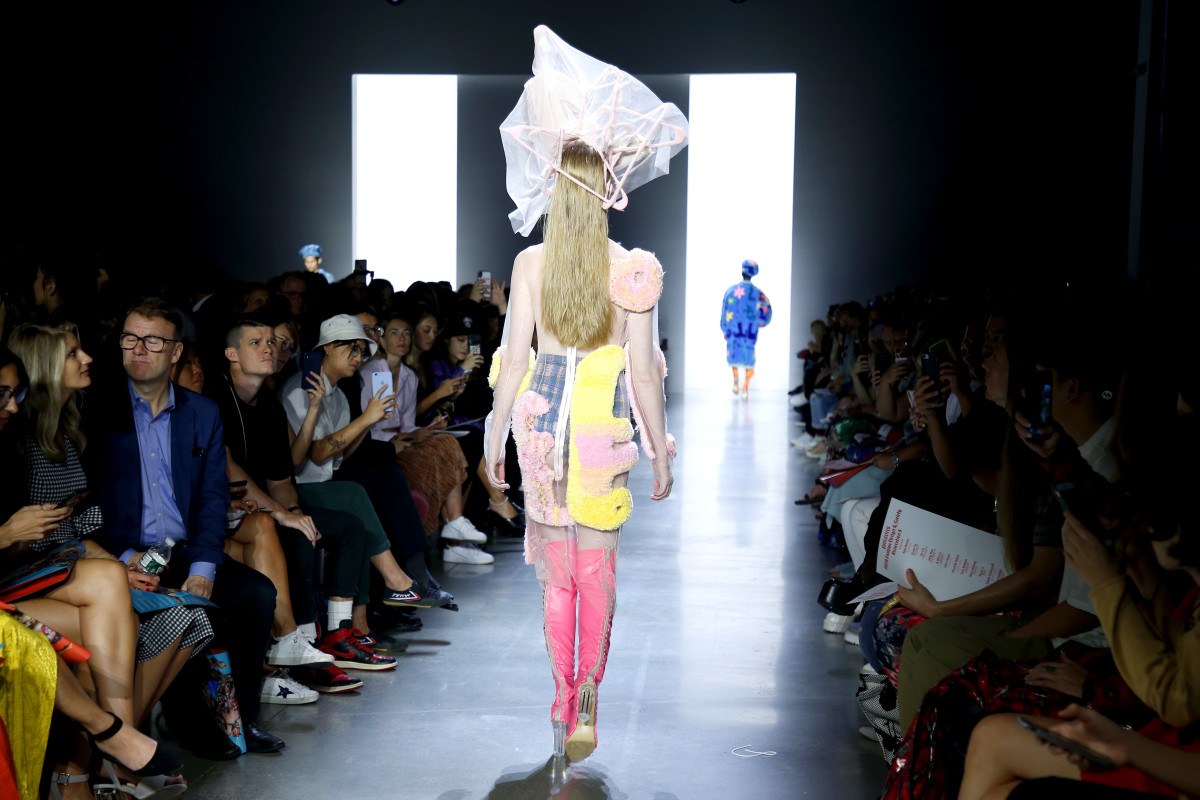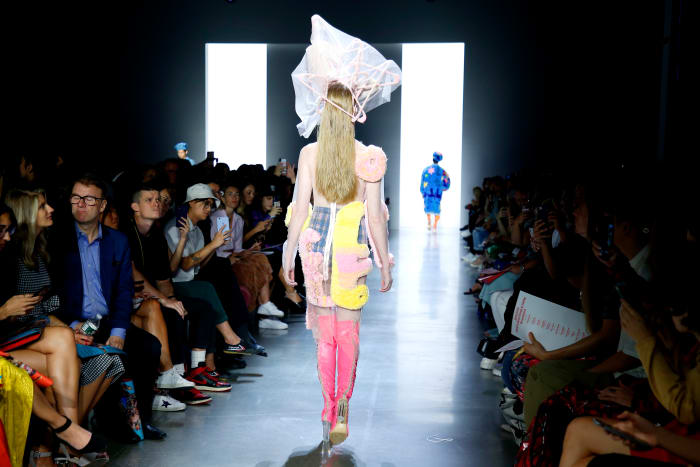 | School | Location |
| --- | --- |
| Academy of Art University | San Francisco, Calif., USA |
| Accademia Costume & Moda | Rome, Italy |
| Antwerp Royal Academy of Fine Arts | Antwerp, Belgium |
| Central Saint Martins | London, England, U.K. |
| Columbus College of Art and Design | Columbus, Ohio, USA |
| Drexel University | Philadelphia, Pa., USA |
| ESMOD | Paris, France |
| Fashion Institute of Design and Merchandising | Los Angeles, Calif., USA |
| Fashion Institute of Technology | New York, NY, USA |
| Institue Français de la Mode | Paris, France |
| Istituto Europeo di Design | Barcelona, Spain |
| Istituto Marangoni | Milan, Italy |
| Kent State University | Kent, Ohio, USA |
| Kingston University | London, England, U.K. |
| London College of Fashion | London, England, U.K. |
| LIM College | New York, NY, USA |
| Marist College | Poughkeepsie, NY, USA |
| Otis College of Art and Design | Los Angeles, Calif., USA |
| Parsons, the New School for Design | New York, NY, USA |
| Polimoda | Florence, Italy |
| Pratt Institute | Brooklyn, NY, USA |
| Savannah College of Art and Design | Savannah, Ga., USA |
| Shenkar College of Engineering and Design | Ramat Gan, Tel Aviv, Israel |
| Thomas Jefferson University | Philadelphia, Pa., USA |
| University of Cincinatti | Cincinatti, Ohio, USA |