An inquiry into foreign interference in Australia's higher education sector, which relies heavily on exchanges with China, will report its findings in July
Universities Australia and academics have cautioned against overreach, warning that driving political agendas could result in an 'own goal'
Parliament House in Canberra. The Parliamentary Joint Committee on Intelligence and Security is holding an inquiry into foreign interference in the country's higher education sector. Photo: Bloomberg
An inquiry into national security risks facing
's universities has revived fears of
Chinese interference and espionage
, as well as concerns of an overreaction by Canberra that could impact research and collaboration across borders.
Australia's Parliamentary Joint Committee on Intelligence and Security has been receiving submissions from security agencies, universities, academics and other stakeholders as part of an
into foreign interference in higher education.
The inquiry, which is due to report its findings in July, has highlighted tensions between national security considerations and academic freedom within Australia's tertiary education sector, which relies heavily on exchanges with  china
.
Australia cuts foreign aid oversight as it ramps up outreach to counter China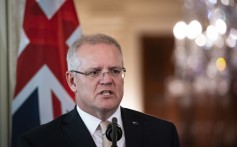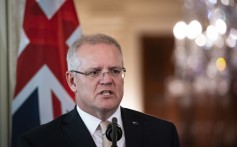 In its submission to the inquiry, the Australian Security Intelligence Organisation said it was aware of cyberattacks aimed at acquiring intellectual property and of academics being threatened and intimidated by actors looking to pass on their sensitive research to a foreign country.
"The open and collaborative nature of our research institutions is the foundation for many of Australia's scientific and technological accomplishments," the spy agency said, without mentioning any country by name. "However, international research partners with differing political, cultural and moral values can seek to exploit this."
The inquiry was established in November amid allegations that China's talent-recruitment programmes had tapped numerous researchers from Australian universities to work on research with military and other applications potentially at odds with Australia's national interests.
Alex Joske, a researcher with the Australian Strategic Policy Institute, a think tank partly funded by the Australian, US and British governments, said in a submission to the inquiry last month he had identified 325 participants drawn from Australian research institutions. They included many who appear to have had "conflicting commitments, such as maintaining jobs in China through talent-recruitment programmes while also employed full time in Australia", he said.
Robert Potter, CEO of cybersecurity consultancy Internet 2.0, said there is a "big gap between what the universities think the risk is and what the security agencies say the risk is".
"I think the risk is much higher than the universities think it is. The majority of Chinese intelligence collection is aimed at universities and state governments."
Beijing has repeatedly denied allegations of interference and espionage in Australia.
Bodies such as Universities Australia and the Group of Eight, while recognising the risks of foreign interference, have cautioned against overreach, and pointed to their active involvement in a special task force against foreign interference launched by Canberra in 2019.
The sector's warnings come after Canberra generated a major backlash last year by passing legislation granting the federal government the power to unilaterally tear up agreements between universities and foreign governments.
"Australia cannot afford to isolate its education and research systems but must find ways to collaborate internationally in ways that effectively and proportionately balance national security with the social and economic benefits," Universities Australia said in its submission to the inquiry.
Beijing again warns overseas students on dangers of studying in Australia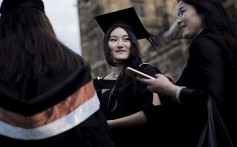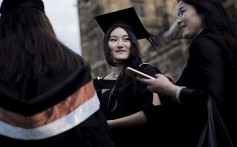 Toby Walsh, a specialist in artificial intelligence at UNSW Sydney, said it was "concerning" to see governments interfering with the conduct of science.
"Science doesn't stop at borders. It is conducted on the international stage," said Walsh. "I work with other scientists around the world and, like many people in university and other backgrounds, publish in the open literature so that the whole world can profit from the scientific advances being made."
Walsh said that while it was appropriate to be concerned about certain collaborations – such as those involving facial recognition technology used in the surveillance of Uygurs in Xinjiang – it was important not to "throw out the baby with the bathwater for a few troubling cases".
"China now invests more in scientific research than the US," said Walsh. "They produce more science PhDs than any other nation. They are, by many measures, the largest scientific nation. We cannot cut ourselves off from them but must manage the relationship with care."
Only 1 per cent of Australian peer-reviewed papers had a co-author from a Chinese institution in 1998, but that figure jumped to 15 per cent in 2018, according to a 2019 report by the Australian-China Relations Institute in Sydney.
Among the Australian publications cited most, 78 per cent involved international collaboration, according to Universities Australia. The country spent only about US$21.2 billion on research and development, compared to US$551.5 billion by the United States and US$462.6 billion by China.
Before the Covid-19 pandemic, about 150,000 Chinese nationals were enrolled at Australian universities, making up around 11 per cent of the student population, a report by the Sydney-based Centre for Independent Studies found.
Concern for Cheng Lei after Australian journalist's arrest in China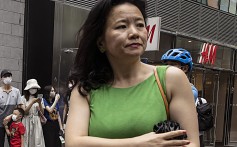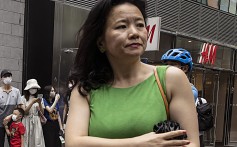 Chengxin Pan, an associate professor of international relations at Deakin University, said the internationalisation of Australian higher education had been a major success story, and the possibility of the inquiry being "weaponised to drive particular and narrow political agendas rather than serve the national interest as it professed to do" was a concern.
"If draconian measures and blunt instruments are adopted as a result of this inquiry, it will be Australia's own goal and hurt itself more than its supposed target country or countries," Pan said. "That said, this is not to suggest that we should quarantine this sector from proper public scrutiny or government oversight. But I think existing laws and regulations are already adequate in dealing with any breaches and violations."