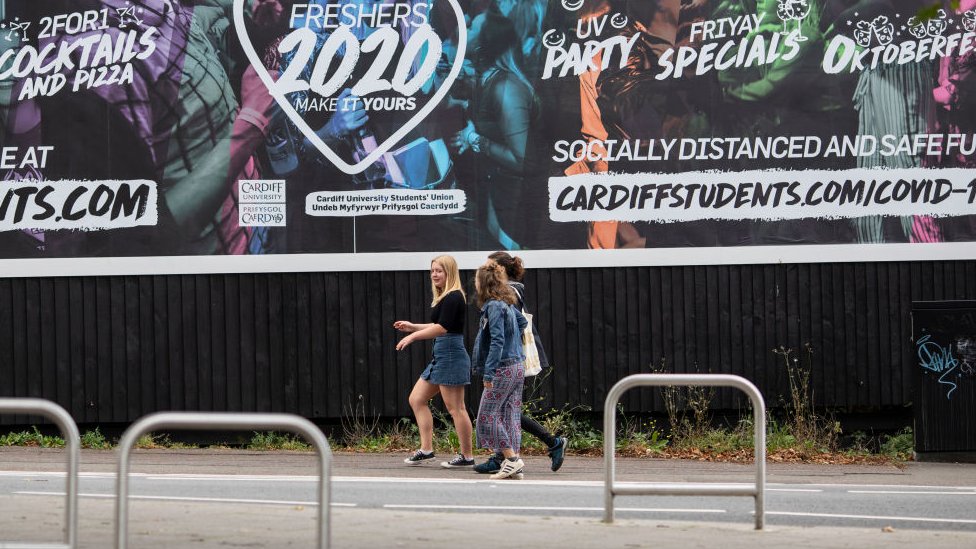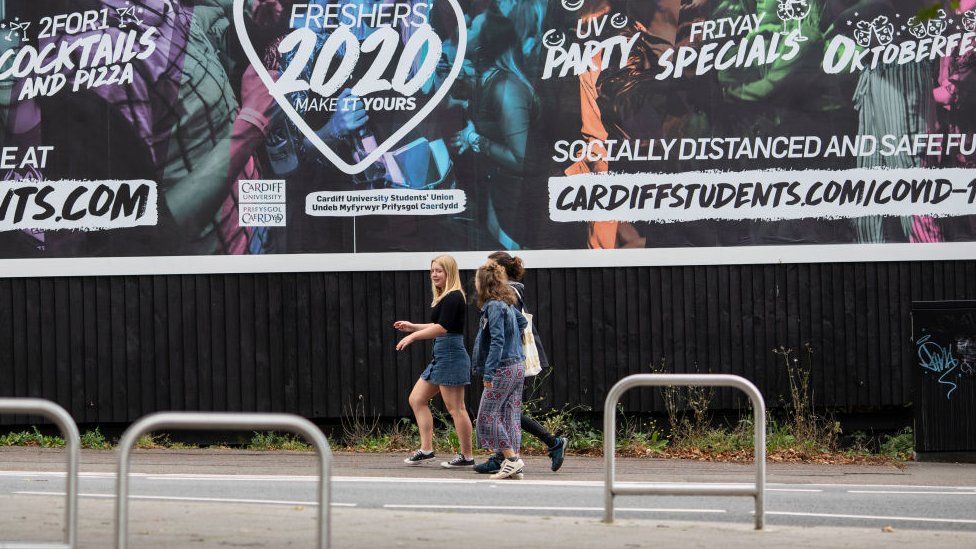 There are calls for clarity for university students in Wales, after students in England were told not to return to college until mid-February.
The Welsh Conservatives said students in Wales were asking "what this means for them," with current advice being not to return until notified.
Universities Wales and the Welsh Government have said plans agreed before Christmas remain in place.
Learners studying in England have been told to remain "where they are" if possible and to start term online "until at least mid-February."
Conservative education spokeswoman Suzy Davies MS said she has already contacted Education Minister Kirsty Williams to "urge her to clarify the position" whether there are changes for university students in Wales or not.
"The most important thing right now is for students to have certainty on what is happening," she said.
"Decisions that were made and announced before Christmas have now been changed for schools, and due to the changes for students due to return to universities elsewhere in the UK, students who study in Wales are asking us what this means for them."
Dr Dyfrig Jones, a senior lecturer at Bangor University, has called on the Welsh Government to provide "urgent clarification" in light of the changes across the border.
Dr Jones said: "What's hard to understand in Wales is what the situation here is".
"It's a completely ridiculous situation that could have big health impactions if things aren't changed."
When announcing that schools will move online on Monday, Ms Williams said on Twitter: "Universities in Wales have already agreed a staggered start to term.
"Students should not return to universities for face to face learning until they are notified by their university that they can do so."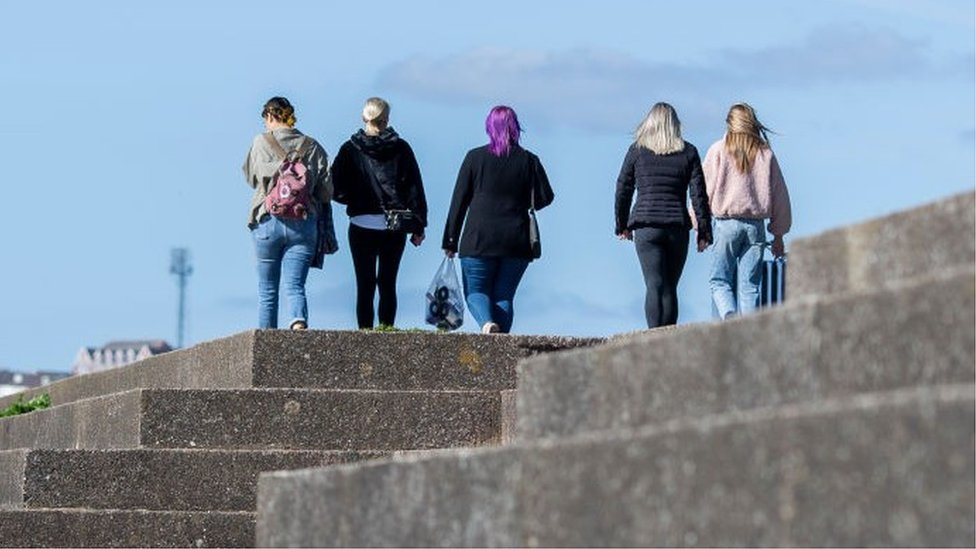 'A bit scary'
Pembrokeshire student Marina Nichols, who is studying economics at Bath University, said she and others faced "uncertain times".
She is paying for accommodation in Oxford but is at home in Wales and said she was finding it difficult trying to work online, sharing a broadband connection with her two sisters who were studying online.
"I do find myself just worrying about what the future will look like," she told Gareth Lewis's programme on BBC Radio Wales.
"Whether I'm even going to get a graduation, I don't know. It's just a bit scary."
Meanwhile, Tegwen Bruce-Deans, a Welsh student at Bangor University, said she believes it is important students like herself return to university.
"We can do our work there, we will have enough room to do so," she said.
"We can be around people who are our own age, so that will be nice after everyone is back safely.
"It's so important to have somewhere safe to do our work and try and live a normal of a life as possible".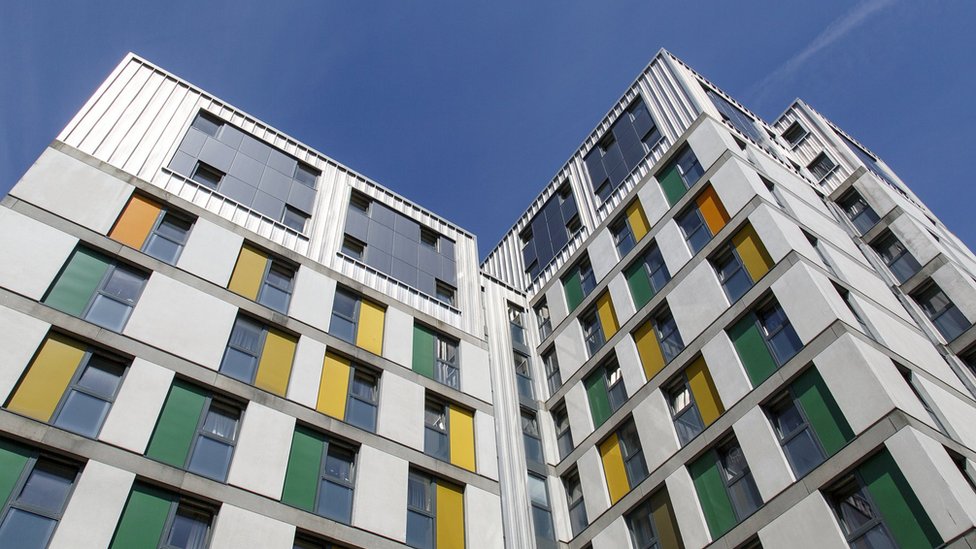 What are universities saying?
Welsh universities were contacted for comment.
The University of South Wales said it was planning for a "phased return of on-campus learning over the next few weeks, in line with Welsh Government guidelines and prioritisation for courses". It said safety measures, which were in place last term, would remain in place.
Swansea University said there had been a lot of changes over the last few days and it understood further meetings would be taking place with Welsh Government and universities and if there were changes to the policy in Wales, updated advice would be issued.
Bangor University said it was currently asking students to return to their term-time addresses, allowing time for Covid tests and to "lay low" at least until the results of the second. "If the Welsh Government rules change, we will send information about any changes to our students by email," a spokesman added.
BBC Wales understands that representatives from Welsh universities met with Ms Williams on Tuesday afternoon and the current position was discussed but not changed.
Universities Wales said institutions were "rigorously adhering" to Welsh Government regulations and that students will be tested asymptomatically so "Covid-secure, in-person teaching can resume".
It added in a statement that evidence suggested transmission of the virus had not been taking place in a teaching setting.