ome of Scotland's biggest universities did not reduce the capacity of their student halls despite the need for physical distancing, the BBC has found.
It also found that guidance on offering remote teaching was changed at the last minute, pressuring students to attend.
Prof Stephen Reicher, who advises both UK and Scottish governments, said it was an "accident waiting to happen".
He said the risks were "pretty clear" and that he and others spoke publicly about the need for widespread Covid testing when students returned but this was never done.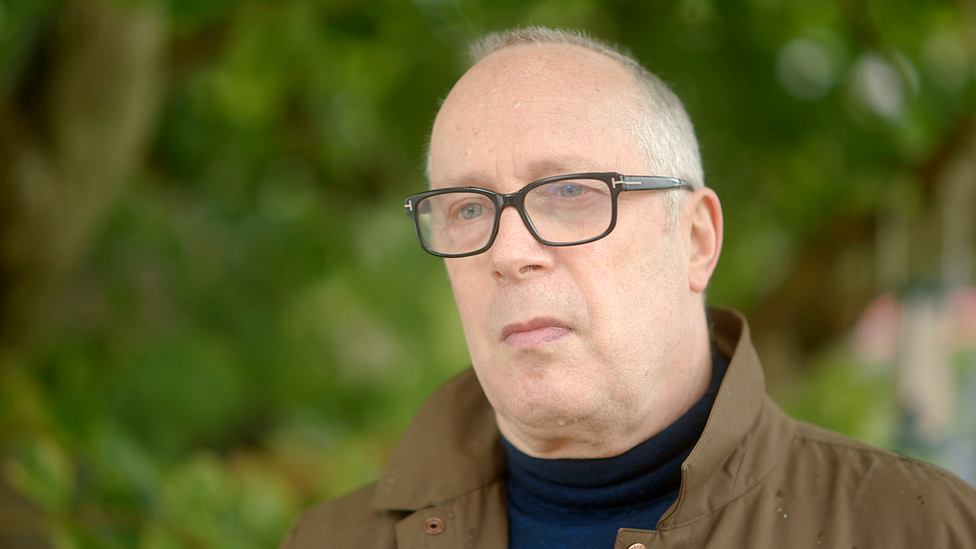 Scotland's students began to return to university in mid-September.
As they packed into student halls, hundreds tested positive for the virus and thousands more were told to self-isolate.
There was confusion across the country about whether students in university accommodation were able to go back to their family home.
The programme found some universities cut the number of students in halls of residence by as much as half but St Andrews University, the University of Edinburgh and the Royal Conservatoire of Scotland, in Glasgow, were at full capacity.
The Royal Conservatoire said it did not own or operate student accommodation but had an arrangement with a private company.
A spokesperson said: "We have a lease agreement with a purpose-built student accommodation provider for 164 ensuite rooms in a recently opened facility. To-date we have received no reported cases of Covid in our leased accommodation."
Eight other universities would not tell the BBC whether or not they cut numbers to allow physical distancing.
Changed guidance on remote learning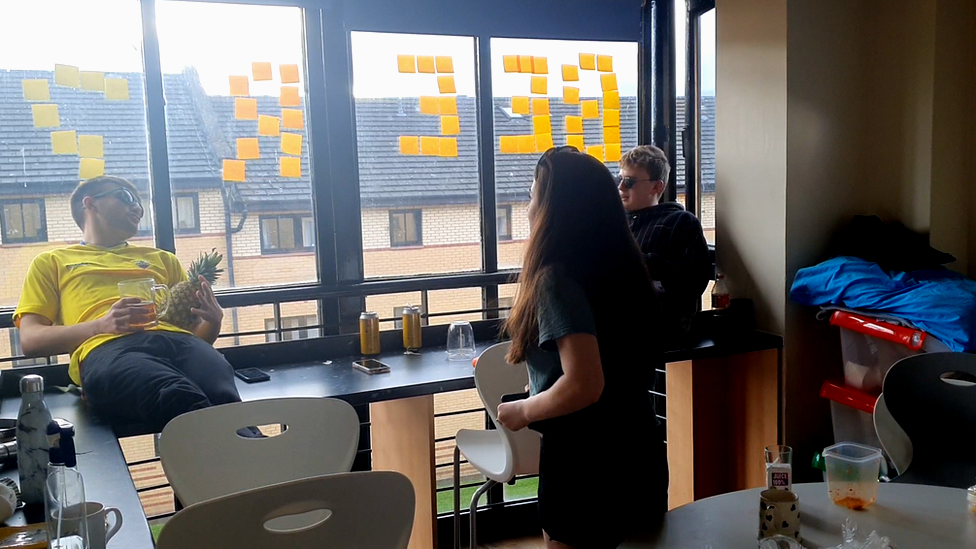 The return of students appears to have eased some of the financial pressures on higher education.
In May, at the height of the pandemic, the Scottish Funding Council predicted losses of up to £500m for the sector but universities are thought to have performed much better due to a higher than expected numbers of students.
The Disclosure programme heard that, as late as 31 August, draft government guidance for Scottish universities said "work and study that can be done remotely must be done so".
This would have meant that many students did not have to travel to university to take part in their course,
The University and Colleges Union (Scotland) said this was changed to instead focus on "blended" or "hybrid learning" and asked institutions to make "reasonable efforts" to facilitate remote working.
The UCU said the guidance was changed overnight and published on 1 September without its knowledge.
It believes the change was made to allow universities to market more face-to-face teaching and bring students back to campus.
Carlo Morelli, from UCU Scotland, said: "If you're telling students they have to come to campus, then they're going to have to take up the accommodation that's offered to them. So the push was from the universities to get students to come and take up their place in accommodation."
Agreements to fill student halls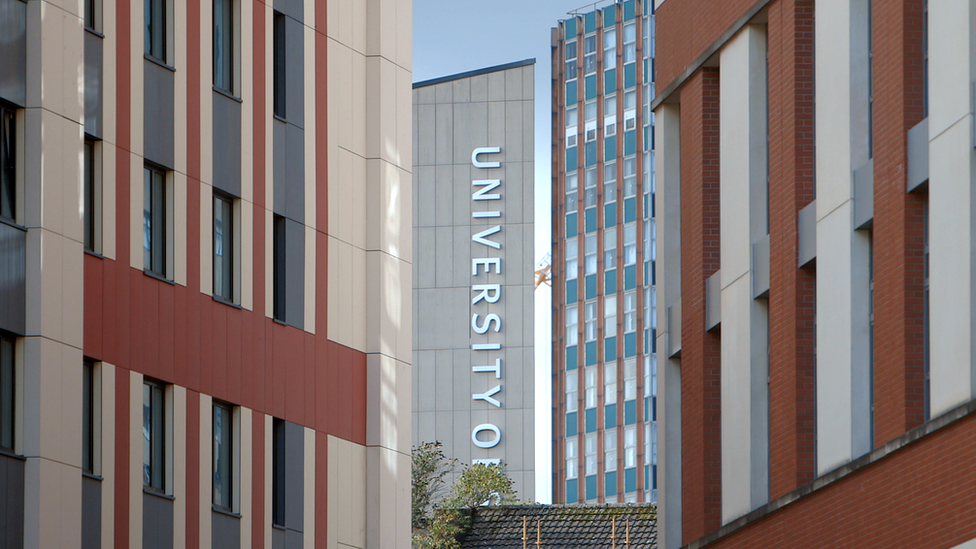 The Disclosure investigation also found that some universities are subject to "nomination agreements" with private accommodation providers.
This is where universities enter deals with private developers to provide modern attractive accommodation. These deals may include guarantees from universities that a certain percentage of the rooms will be filled each year.
For instance, the University of Edinburgh has eight nomination agreements in place, with a fifth of its students living in accommodation rented from private providers.
Financial analyst Louise Cooper told the programme that there had been an explosion of student numbers in recent years and universities had turned over their property portfolios to private developers.
But she said the "risk" of the properties being empty was generally being borne by the universities.
"The underlying model requires high occupancy, students in there, paying their weekly, monthly rents," she said. "As ever, you need to follow the money."
The University of Edinburgh said: "Throughout the pandemic our prime concern has been, and remains, the health, safety and general well-being of our students and staff. This will always come before any financial considerations."


Did universities reduce capacity in halls?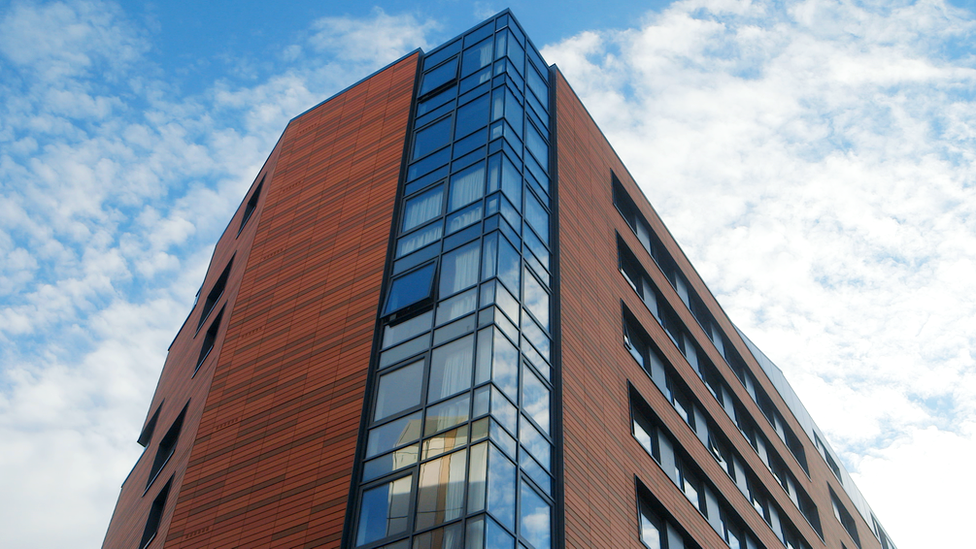 Three normal capacity responses:
University of St Andrews said their halls of residences were full
The Royal Conservatoire of Scotland said they were at normal, 100% capacity
Edinburgh confirmed in an interview there were no plans for reduced capacity
Eight universities did not answer:
Aberdeen said the information was commercially sensitive
Glasgow did not answer
Dundee did not answer
Heriot-Watt did not answer
Strathclyde did not answer
Stirling said the information was commercially sensitive)
Edinburgh Napier did not answer
Glasgow School of Art did not answer
Seven universities reduced capacity:
The University of the West of Scotland (was at 62% capacity)
The University of the Highlands and Island (at 41%)
Glasgow Caledonian University (at 50%)
Abertay (at 90%)
Scotland's Rural College (at 40%)
Robert Gordon University in Aberdeen (at 83%)
Queen Margaret University in Edinburgh said 765 out of 800 rooms were filled.


'Prioritising learning'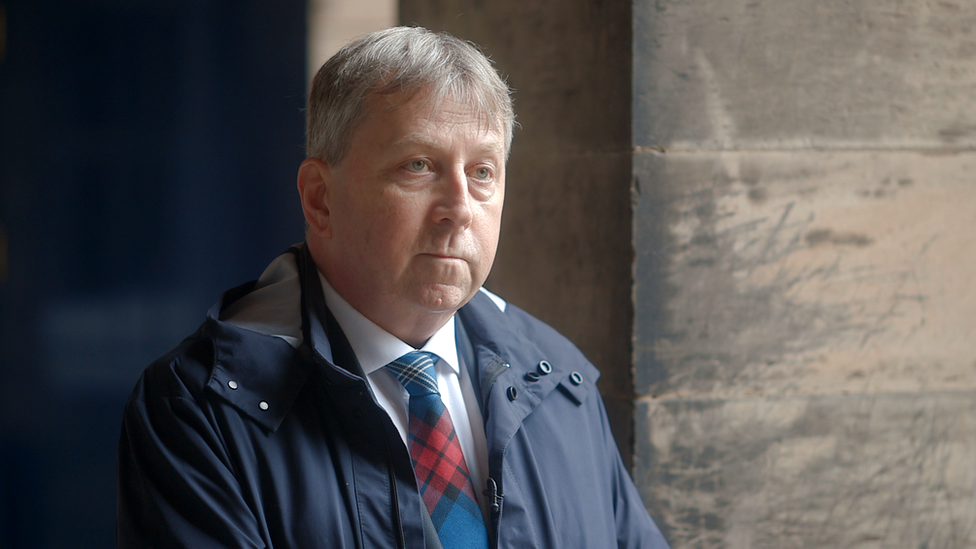 Edinburgh University vice-chancellor, Prof Peter Mathieson, said the decision to bring students back was driven by "a belief that we want to provide the best possible student experience that we can".
He said the university had focused on making the teaching environment safe for students and staff.
Alastair Sim, from Universities Scotland, also said universities were "prioritising learning".
Prof Reicher, a professor of social psychology at St Andrews, said that when experts looked at the US data it was "pretty clear that going back to university was a real risk".
He said everyone should have been tested when they arrived and they should not have been allowed to mix together until later.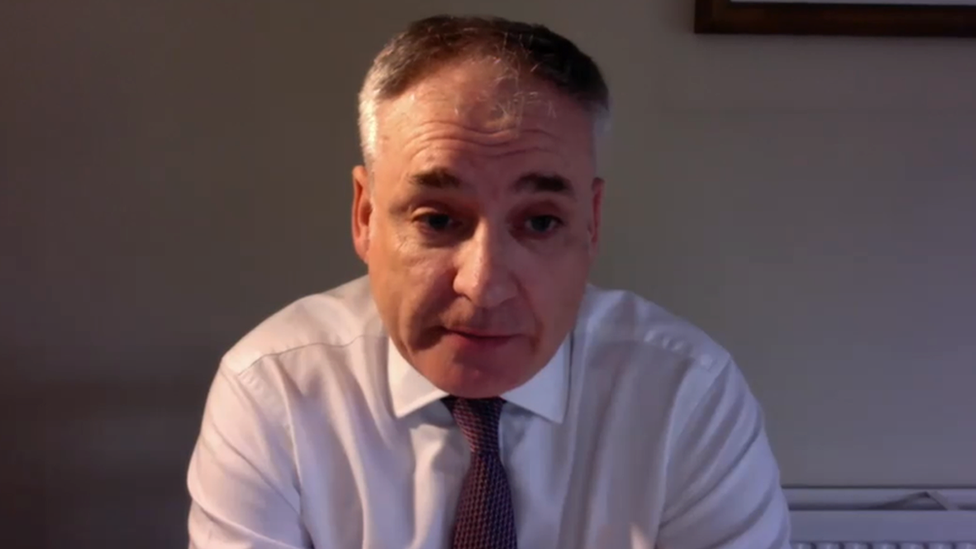 Higher Education minister Richard Lochhead said the advice was that testing capacity should be focused on students who had symptoms of Covid.
He said that having identified positive cases, the Test and Protect regime and self-isolation was the best way to prevent the transmission of the virus.
"In terms of asymptomatic testing, we are currently looking at whether there is more we can do that as a government, and that may well involve student populations going forward, because it's a developing science and the tests are also improving," he said.
Mr Lochhead said there was no "hidden agendas" that led to the blended learning guidance.
He said it came after the back and forth of debate and the aim was to strike a balance between face-to-face teaching and online learning.
The minister said students' leaders had told him of concerns about purpose-built accommodation in Scotland and he had already given a commitment to carry out a review.
Mr Lochhead said: "We've done our best. I accept we'll look back on this and think we've made mistakes, because we're all dealing with a very difficult situation, where there are no easy options."